Made to satisfy your dog's urge to chew, our Natural Rawhide products are made naturally with no added flavors nor chemicals. All natural, all good.

Our items sizes can go from 2-3 inches up to 22-24 inches, depending on the item. Look through our wide variety to find the perfect item for your dog.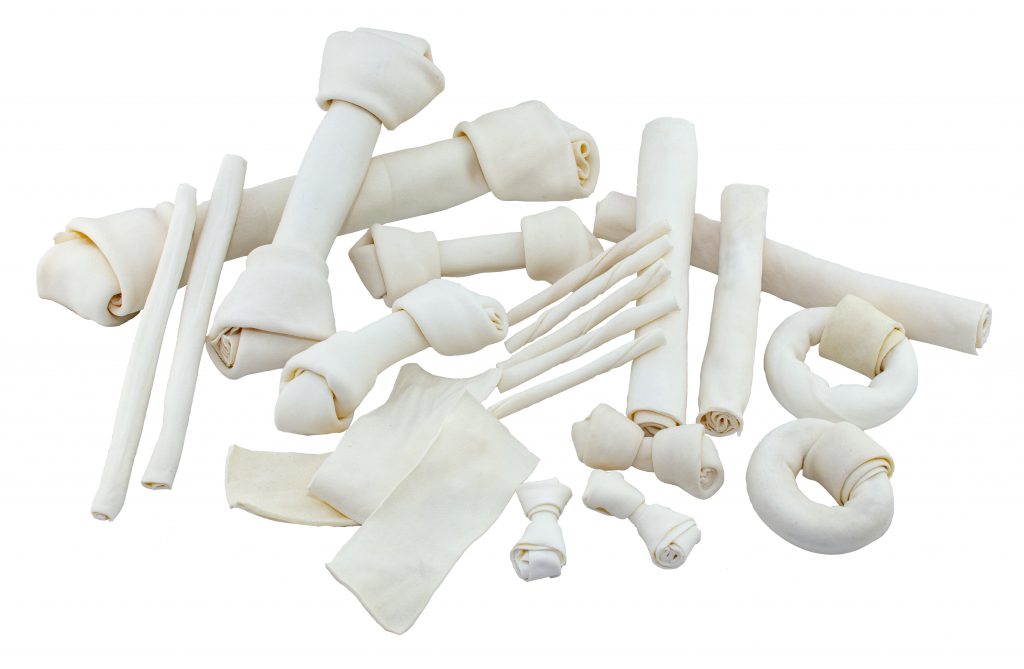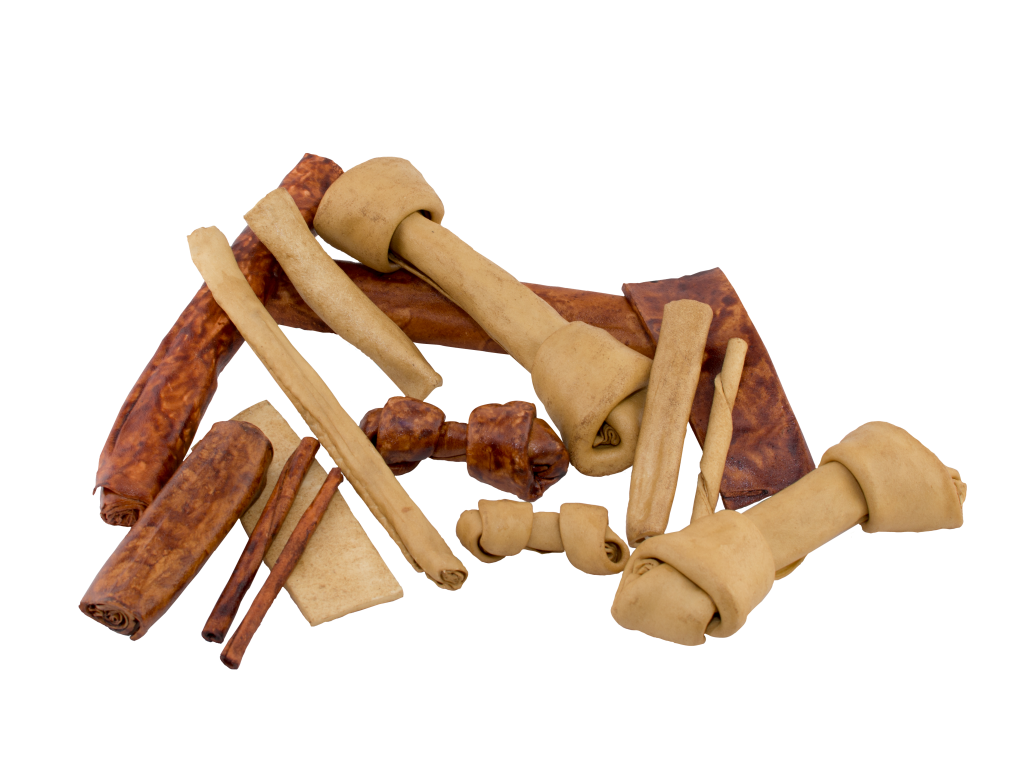 If your dog is longing for more flavor, try our Basted Rawhide items. 

Our more popular are Chicken Basted and Beef Basted, delicious and long lasting flavors. 

Some other seasonal flavors we have are: Peanut Butter, Apple Cinnamon, Sugar Cookie, Peppermint, Pumpkin, Turducken and Dental. 

We have natural and artificial basting flavors, just ask for the one you are interested for!
Nothing is better that our combination of quality beef rawhide and some of the best quality meats. 

Let your dog try our tail-waggingly chews wrapped with 100% real chicken, beef meat and delicious bacon. Your dog will love them!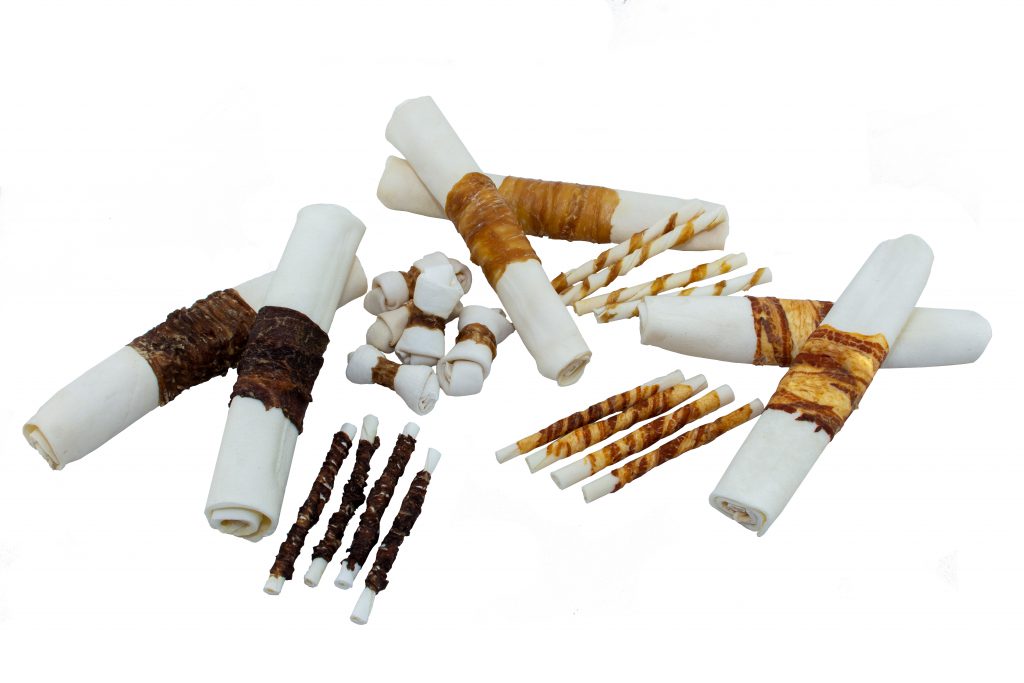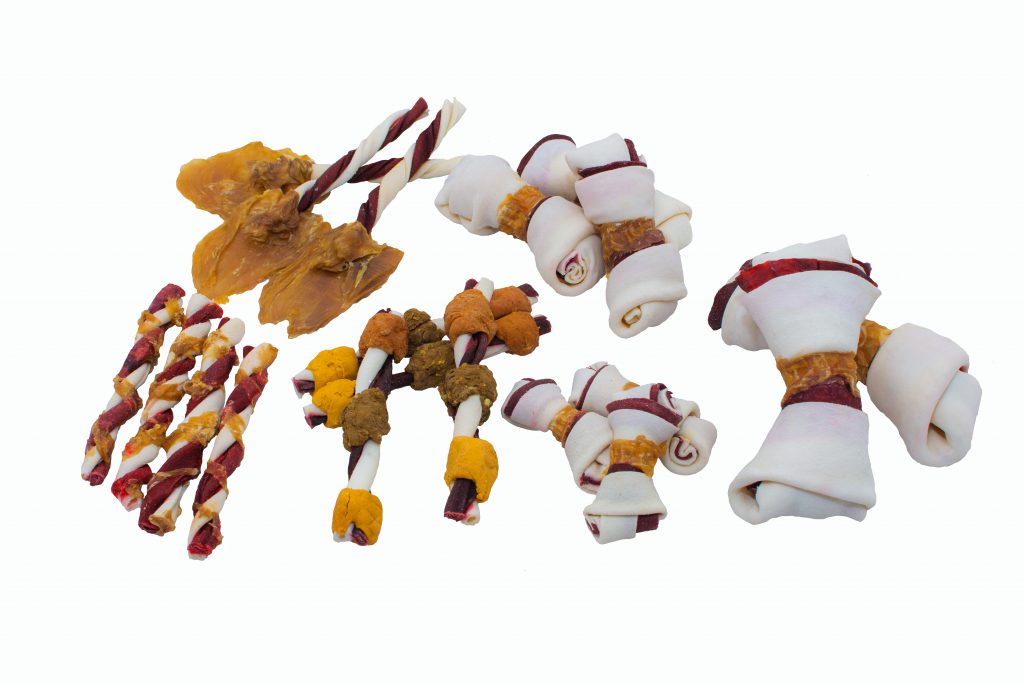 Looking to pamper your best friend?

Our gourmet items are the perfect mix between Natural Rawhide, Pork flavored Rawhide and delicious real chicken wrapped. Your dog will love them! 
Made with the best Quality Rawhide, this are made specially to grant them a soft texture and this lovely bone shape. 

Available in Natural, Beef Flavor and Natural wrapped with real chicken.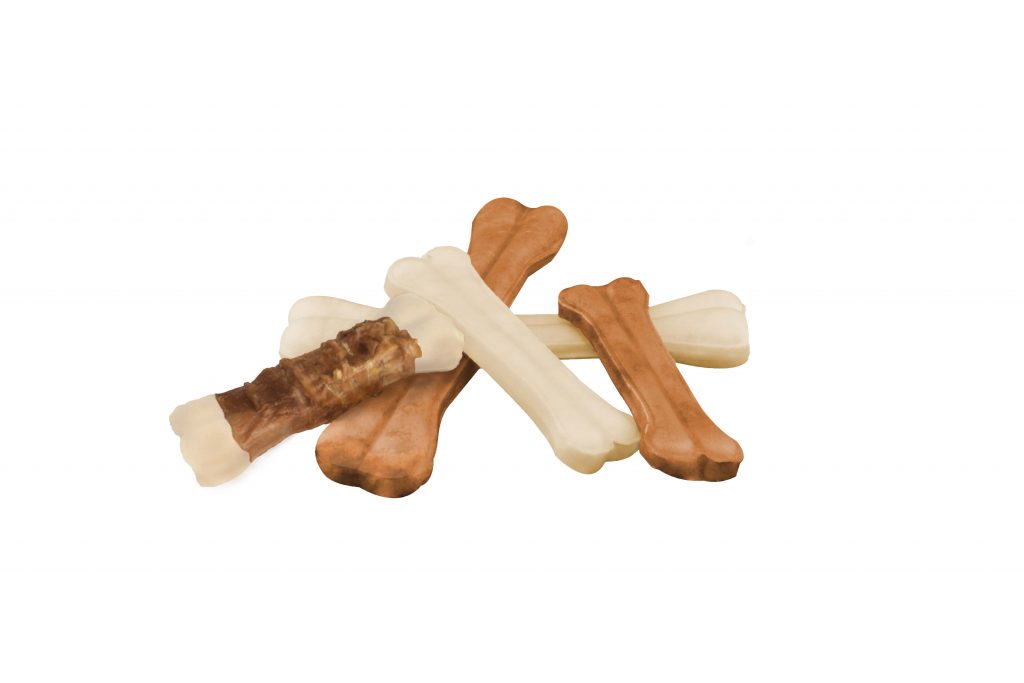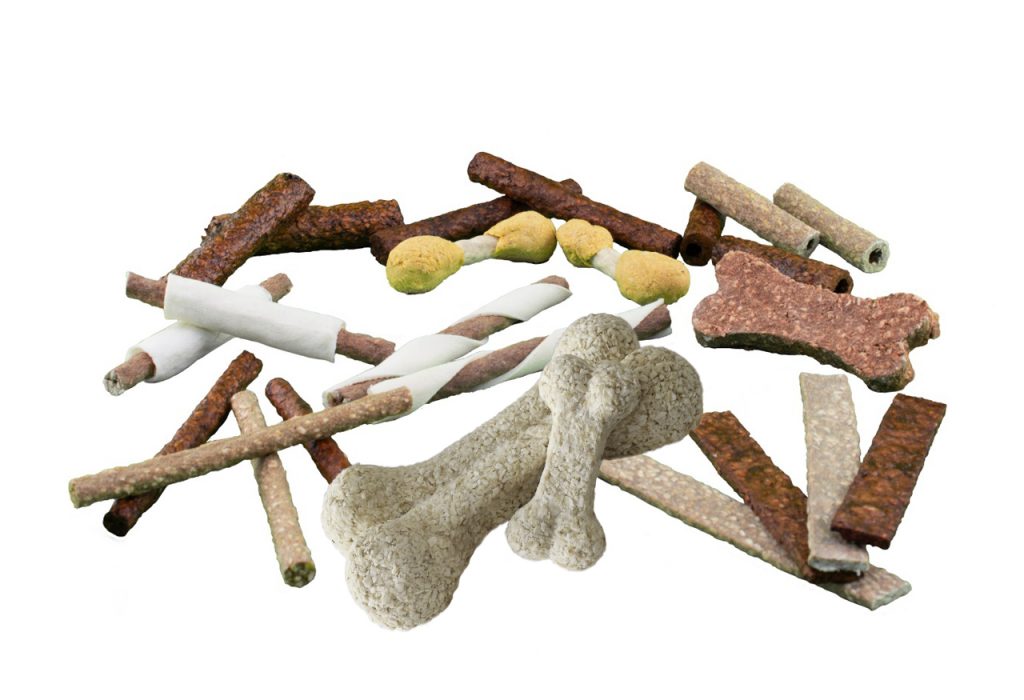 A great mix of flavor and texture your dog will love!! They are easy to eat so they are great for the oldest dogs. 

Made with crushed Rawhide, they can be Beef or Chicken flavored to satisfy your dog palate.
The most spooky time of the year is also the perfect time to treat your dog with our seasonal rawhide items. 

The Pumpkin flavor is great to include your dog into the holidays trademark theme.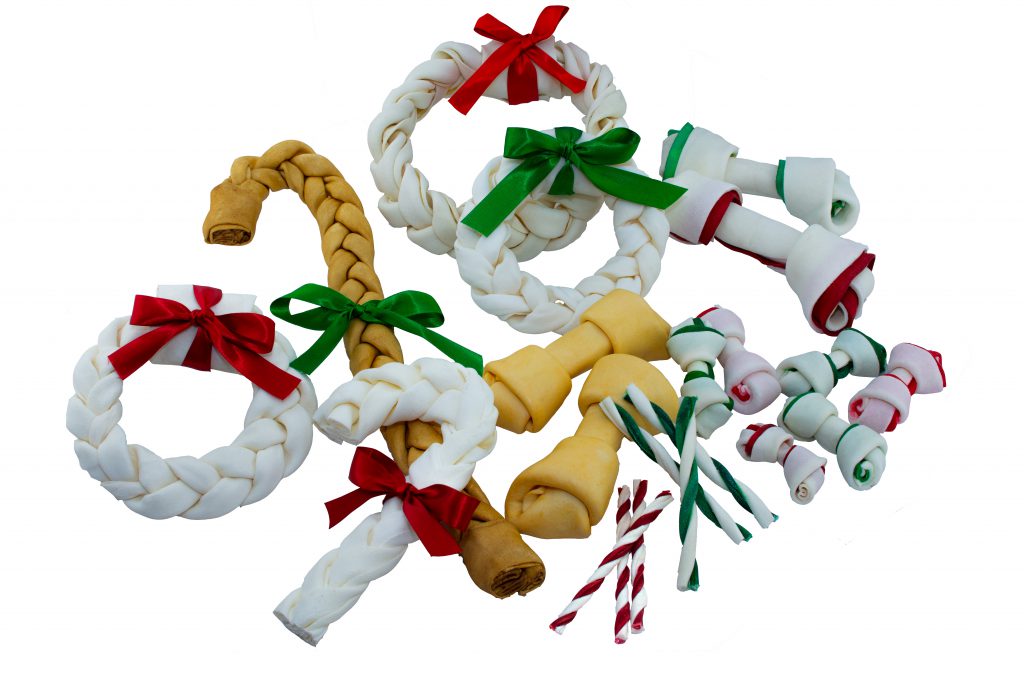 The happiest time of the year is great to show your dog how much you love him. 

Sugar Cookie, Apple Cinnamon, Peanut Butter are great flavors to pamper your friend in this season, all our fun shapes and textures will be a great gift for your four legged friend!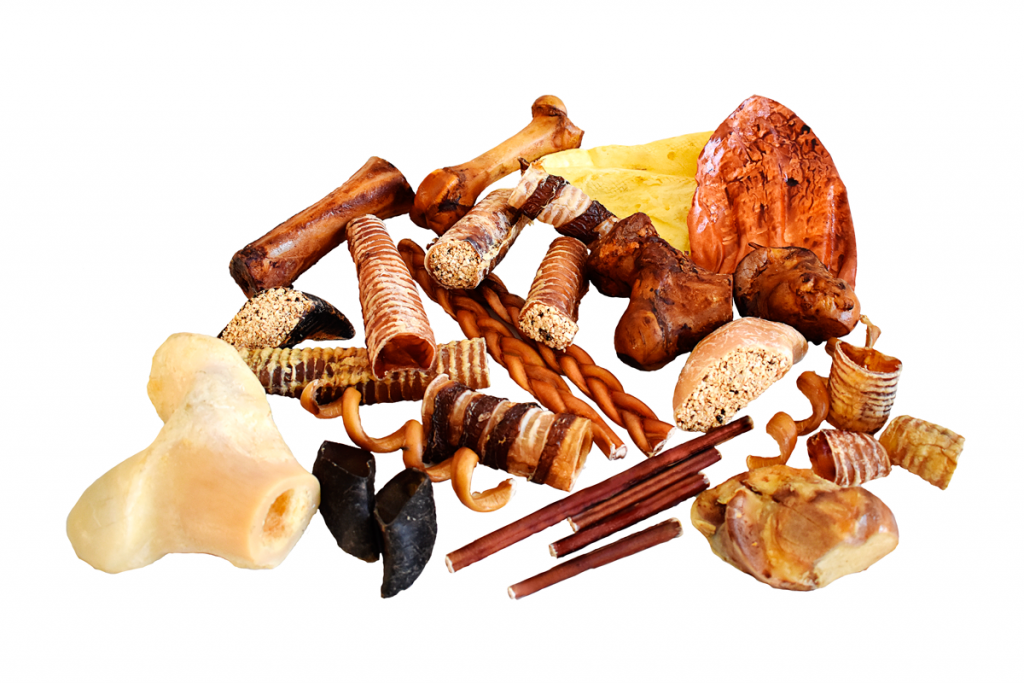 What a better way to pamper your dog that with our new line of 100% Natural Products that help with your dogs urge to chew, with so many different and nutritious treat that help their teeth health.
 
Let him enjoy the different flavors and smells that our treats that include with beef femur, esophagus, lung, pizzle and so many more
Our Brand new line of 100% Rawhide-Free treats are highly digestible with in the best ingredients. Let your dog delight with our great variety of sizes, shapes and delicious flavors.